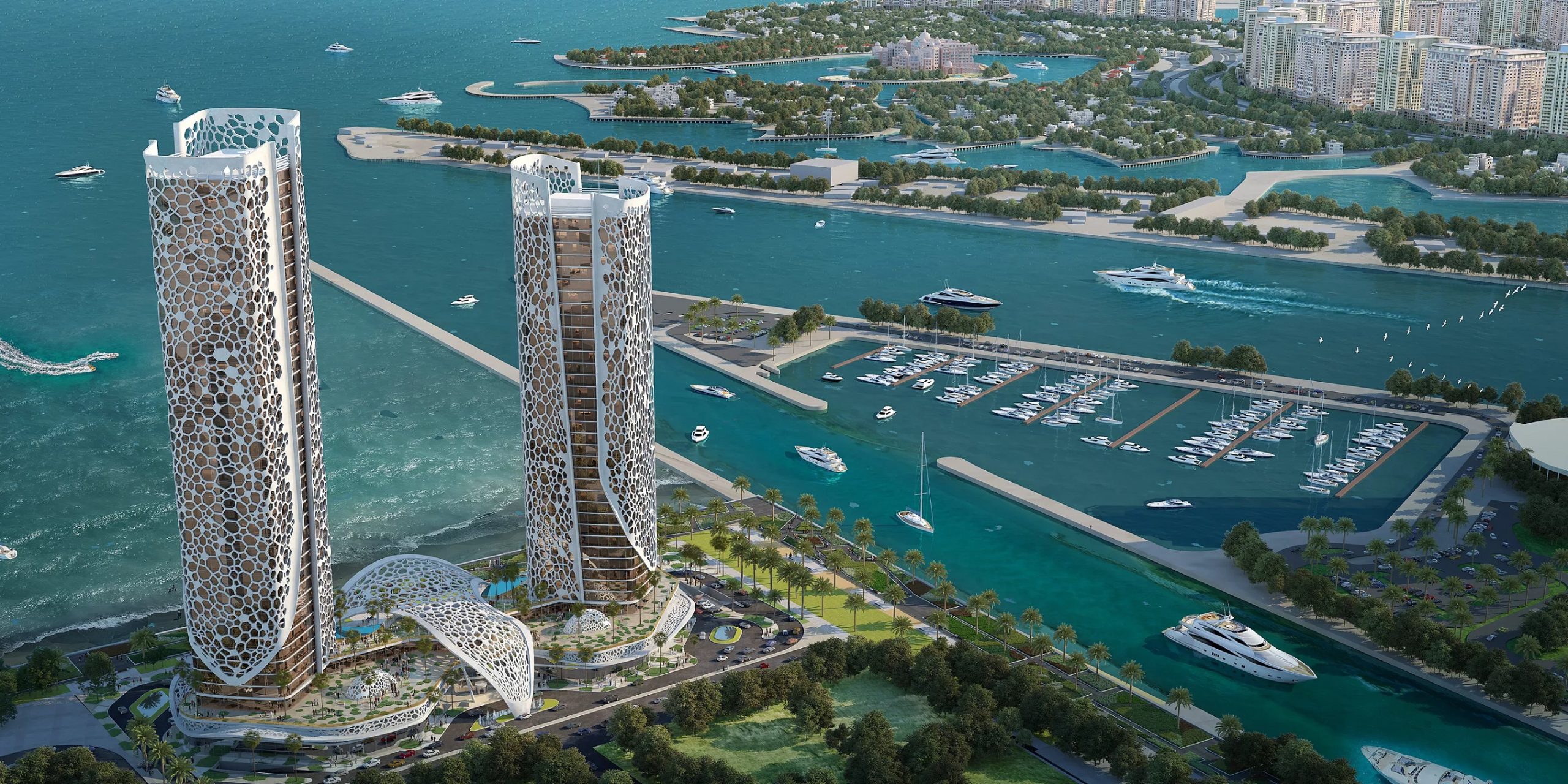 After a series of successful operations in Al Manaa Tower along with some other small projects, director Osama Zubdeh was able to sign another major agreement for the façade engineering design development of Rosewood Doha and Rosewood Doha Residential, two grand towers belonging to the luxurious and world-famous Rosewood hospitality group.
The hotel and the residential building were established in the Marina Mix 12 towers in Lusail City, Qatar, next to the Lusail Stadium that hosted the 2022 FIFA World Cup Final.
This Rosewood duo is ideal for residents and visitors alike, offering the distinguishing luxurious experience that Lusail City is known for. Moreover, the two towers truly stand out on the coast – their façade design draws inspiration from the underwater world around the Marina Promenade, the intricate patterns of their Mashrabiya mirroring coral and sea flora formations. The unique design approach is sure to capture Marina visitors' attention, appealing to tourists and local citizens.
The towers feature an impressive total of 40 floors for the hotel and 43 levels for the residential. Each of the towers includes two basement floors, a ground floor, and two podium floors. The double skin unitized curtain wall, stick curtain wall, hinged and sliding doors, GRP connection details and supports, canopies, and balustrades were all developed with bespoke implementation by the team under direct supervision and guidance of director Osama Zubdeh.