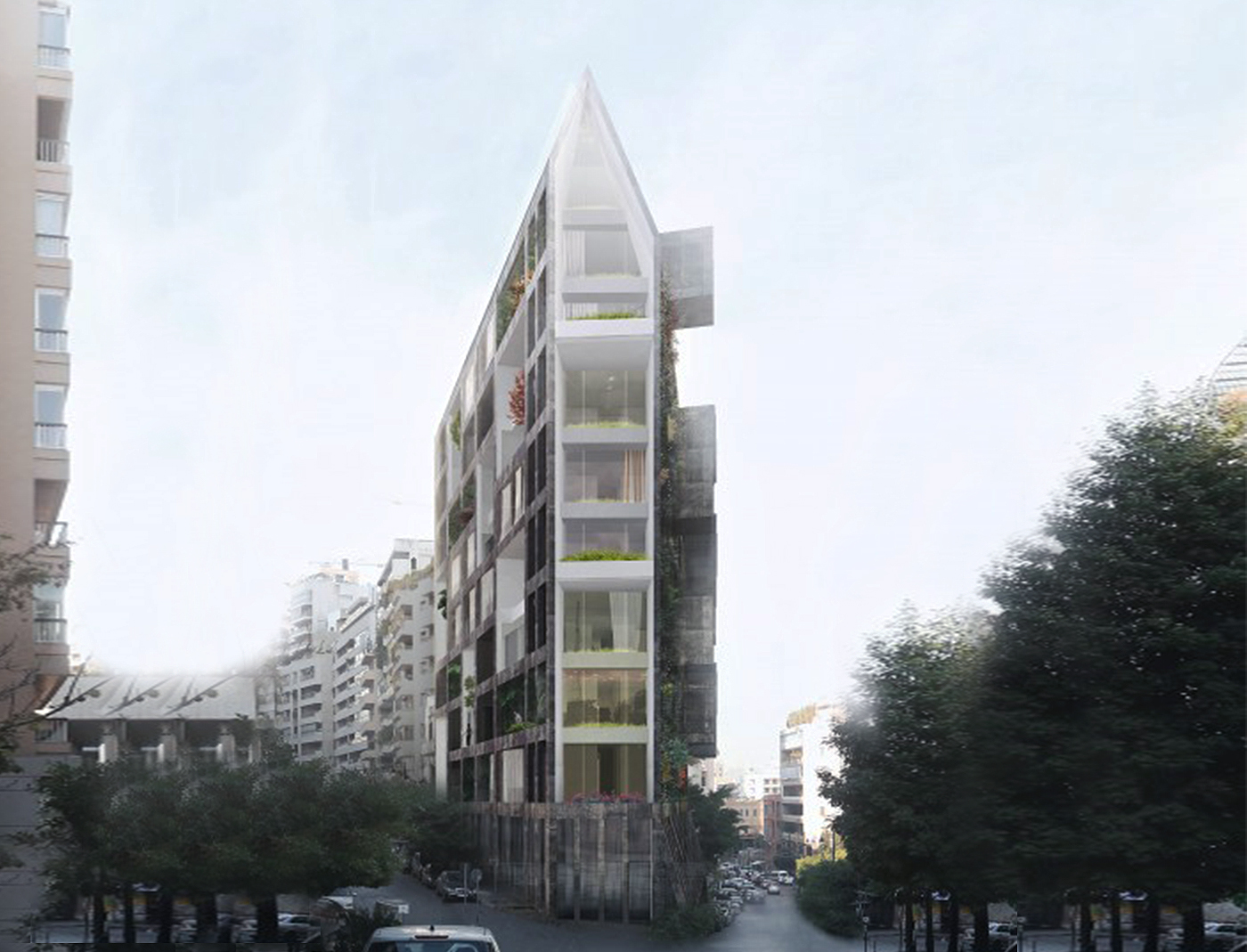 Ashrafieh 599, a modern and stylish apartment building, is strategically located in the lively Ashrafieh, Beirut.
Ascending to ten residential floors, Ashrafieh 599 offers a variety of living spaces, ranging in types and sizes to cater to diverse lifestyles. The ground floor is dedicated to retail, bringing convenience to residents' doorsteps.
The building integrates nature and greenery within its modern aesthetic, featuring flourishing terraces and gardens across its floors. Director Osama Zubdeh was the façade consultant of this project, personally attending most of the inspections and water tests, in addition to commenting and approving the project drawings and submittals.