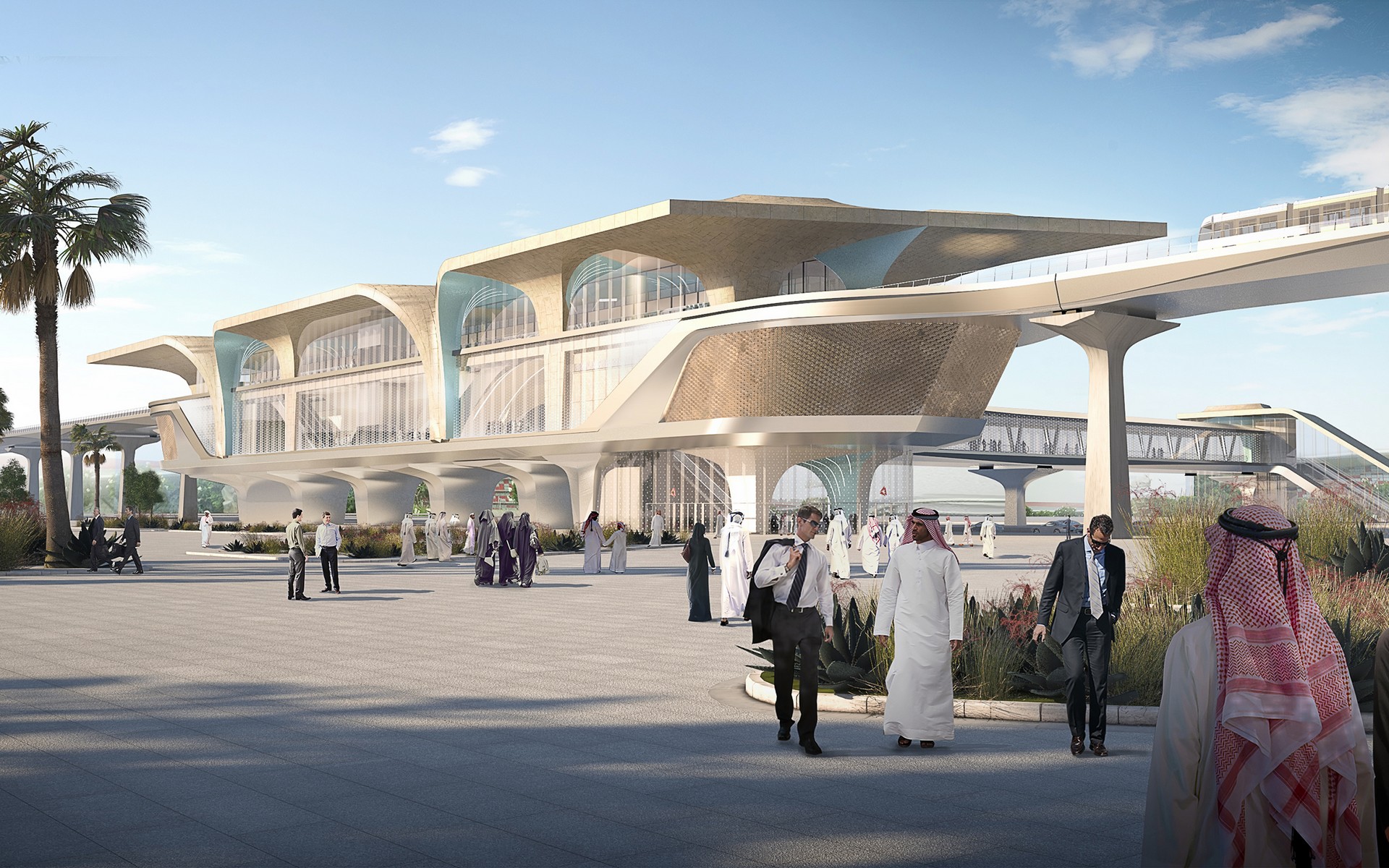 Doha Metro encompasses three largely underground lines that span across the Greater Doha area, linking various town centers, neighborhoods, and commercial districts throughout the city. The Metro constitutes one half of Qatar Rail, the other half being the Lusail Tram – together, they form a vital component of Qatar's transportation infrastructure.
The Red Line, Green Line, and Gold Line form the Doha Metro, with a fourth Blue Line estimated to begin operating in 2027.
This project included the development of five metro stations: Bin Mahmoud Station (BNM), Qatar National Museum (QNM), Ras Bu Abboud (RBA), and Souq Waqif (SQW) on the Gold Line, as well as West Bay Station on the Red Line. The façade elements included skirting, escalator cladding, and cladding of aluminum walls and columns.
The Doha Metro embodies Qatar's commitment to modern and efficient transportation, catering to the needs of residents and visitors, while contributing to the city's overall growth and development. The Doha Metro was the main and most commonly used means of transportation during the 2022 FIFA World Cup, a testament to the project's importance and presence in the city.